It has been more than a month since the IHC Intelligent Health Chain Digital Token Global Press Conference was held. With the continuous implementation of ecological applications, the IHC ecosystem has expanded into the fast lane.
In order to better promote the development of the IHC community, encourage more users to join the IHC ecological network, and stimulate the exogenous motivation of the community, IHC launched two activities, "Newcomers Sharing Gifts" and "Trading Competition", which will continue to be released during the event The detailed rules of the event are as follows.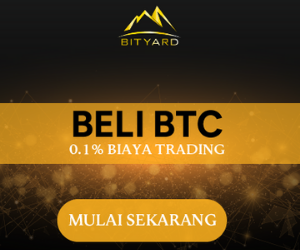 Campaign I: Giveaway for Sharing
Time:October15, 2020- October 31, 2020(UTC+8)
Rules:
Follow twitter: https://twitter.com/BtluxExchange and rt the pinned post
New registration or old users need to trade IHC at least 3 times:www.btlux.co
Forward the campaign to at least 3 groups(1000+)
Follow Facebook: https://www.facebook.com/BtLux-103584648171703/
Telegram group: https://t.me/btlux
Follow Medium: https://medium.com/@btlux
KYC 2
All these task should needed to get a screenshot and submit: https://forms.gle/G8Cjij9GA2pqn6mT6
$5 equivalent to IHC for all tasks completion.
Campaign II: Trading Competition
Time: October 19, 2020-October 25,2020(UTC+8)
Rules:
Participate in the IHC trading competition, and the top 100 users with net purchases will share an IHC reward equivalent to $30,000.
IHC Net Purchase Volume = IHC Purchase Total – IHC Sell Total – IHC Withdrawal Total
② During the participation in the IHC trading competition, all users with a net purchase amount of not less than 5,000 SEA (excluding the top 100 in ①) will be ranked according to the net purchase amount, and the top 1,000 lucky users with the last "6" start from 101 , Each person will be rewarded with 5 USDT of IHC, for example: the lucky users ranked 6,16,26…… 9966, 9986,9996, each will be rewarded with 5 US dollars of IHC; the remaining user net purchase amount is ranked last Users who are not "6" can participate in an equal share of 10,000 US dollars equivalent IHC, for example: non-"6" users ranked 1, 2, 3, 4, 5, 7, 8, 9…9998,9999, equally divided 10,000 USD equivalent to IHC.
The bonus will be distributed to the exchange account of the winning user within 3-5 working days after the end of the event, all of which must complete KYC 2 authentication.
Note:
① This event is limited to all forward contracts, and reverse contracts do not participate in this event.
② BtLux team will Distribute bonuses within three working days after the event.
③ Winners need to complete KYC Level 2 certification in advance.
④ If illegal transactions, money laundering transactions or other bad behaviors are found, the user will be disqualified.
⑤ BtLux has the final right to interpret this event.
BtLux Team
October 19, 2020